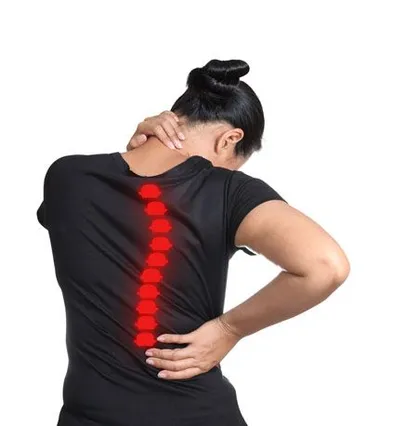 Diagnosing and Treating Scoliosis
If you or someone you know is dealing with scoliosis, you may be wondering how chiropractors diagnose and treat the condition. Chiropractors are experts in spinal health and can provide relief for many people who suffer from scoliosis. We would like to discuss how Dr. Dacus and our team at True Balance Chiropractic & Physical Therapy diagnose and treat scoliosis.
Scoliosis Diagnosis
Chiropractors use several methods to diagnose scoliosis. A thorough case history is taken, which includes questions about the onset and progression of the curvature. We will also look for signs of asymmetry, such as one shoulder or hip being higher than the other. A physical examination is also performed, during which our chiropractor will assess the range of motion of the spine and look for any muscle imbalances. We may also use palpation to feel for any areas of tenderness or spasm.
X-rays are often used to confirm the diagnosis of scoliosis, as they can show the degree and severity of the curve. In some cases, further imaging tests such as MRIs or CT scans may be required. Our chiropractor will check for spinal rigidity, sensorimotor integration, and other health issues to determine the source of the condition.
Scoliosis Treatment
Chiropractic treatment for scoliosis is aimed at reducing pain and improving function. It is important to note that chiropractic care cannot reverse the curvature of the spine, but it can help with pain management and relief as well as improve your quality of life.
The type of treatment used on your curved spine will depend on many things but may include a combination of spinal manipulative therapy, exercises, and lifestyle advice. Chiropractic care is often used alongside other forms of treatment such as physical therapy or massage for the best results.
If you think you have a curved spine, it's important to see a professional chiropractor for an accurate diagnosis and discuss your treatment options. With the right management, scoliosis doesn't have to stop you from living a pain-free and active life.
Contact Us for Scoliosis Diagnosis and Treatment
Chiropractors are not only pain management and relief experts, but they can also provide optimal spinal health to reduce the symptoms of scoliosis. If you live in or around Mansfield and would like to learn more about our treatment options, call our team at True Balance Chiropractic & Physical Therapy today at (682) 518-6263 or reach us through our website by using our online contact form.